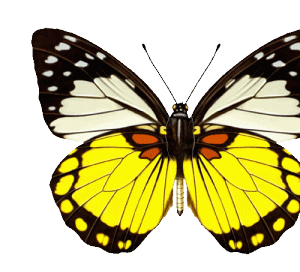 Butterflies are a special part of our ecosystem as they play a very important ecological role of "pollinators". They are disappearing from the environment due to excessive use of pesticides and destruction of their habitat. Conserving butterflies would help us preserve biodiversity of the area.
Apart from butterflies, the park definitely attracts a variety of insects because of which you would see their predators like the garden lizard, Chameleon and the list goes on with a variety of birds and animals visiting the place. This area then becomes an ecosystem on its own.
Conserving butterflies not only helps us preserve the biodiversity of an area, but also its aesthetics. Butterflies have always been associated with purity and serenity of an area. A butterfly park gives one the real joy of taking part in conserving nature, bringing a green area to life with these colourful creatures.
DEVELOPING ECO-GREEN BELTS (HIGH BIODIVERSITY)
Most green belts are developed targeting one species of plant- "Monoculture", which is not able to attract variety of insects, birds and animals. Developing "Green belts" with larval feeder plants and butterfly nectar plants will maintain the both the plant and animal biodiversity of the area. They help maintain biodiversity and also add to the aesthetics of the surroundings. The butterfly park green belt is easy to maintain and works as a green belt supporting biodiversity.
We support the development of green belt areas as an open butterfly park.
BUTTERFLY PARK AT A RURAL OR GOVERNMENT SCHOOL (CORPORATE SOCIAL RESPONSIBILITY)

Discovery Learning Center specializes in experiential education. We strongly believe that learning happens more through outdoor experiences with nature. Thus we help set up butterfly parks on school sites which are adopted by a company as a part of their CSR campaign. Such a park would give educators a tool for holistic education, which develops a child's- observation, imagination and critical thinking skills.
OPEN BUTTERFLY PARK AT A SCHOOL SITE
A butterfly park on school site, not only helps improve the aesthetics of the school environment but also can be used as an experiential educational tool for students. They can learn about the life cycle of the butterfly while improving their observational skills- first step to developing a scientific attitude.